English
ABOUT MK

MK commitment
ABOUT MK

I want to deliver the excitement of the deliciousness I met in Thailand to Japan
The roots of our MK restaurant are the Kingdom of Thailand. When our representative visited Thailand, it started when he was fascinated by the taste of "Taisuki" he met there.
"I wish I could taste such delicious food in Japan." With that thought in mind, we have built up trust over time, and have been able to share our secret sauce with you. In 1994, we opened our long-awaited first store in Japan.
Loved by Japanese customers, it continues to evolve independently.
About MK Restaurants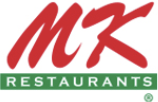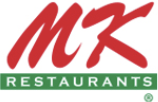 What is MK?
What is MK?
"MK RESTAURANTS" is a restaurant born in Thailand.
Before I started that restaurant, there are people who gave me a lot of support.
The person's name is Mrs. Makong King Yee.
In gratitude and respect for her tremendous support, we gave her initials "MK" to the name of the store.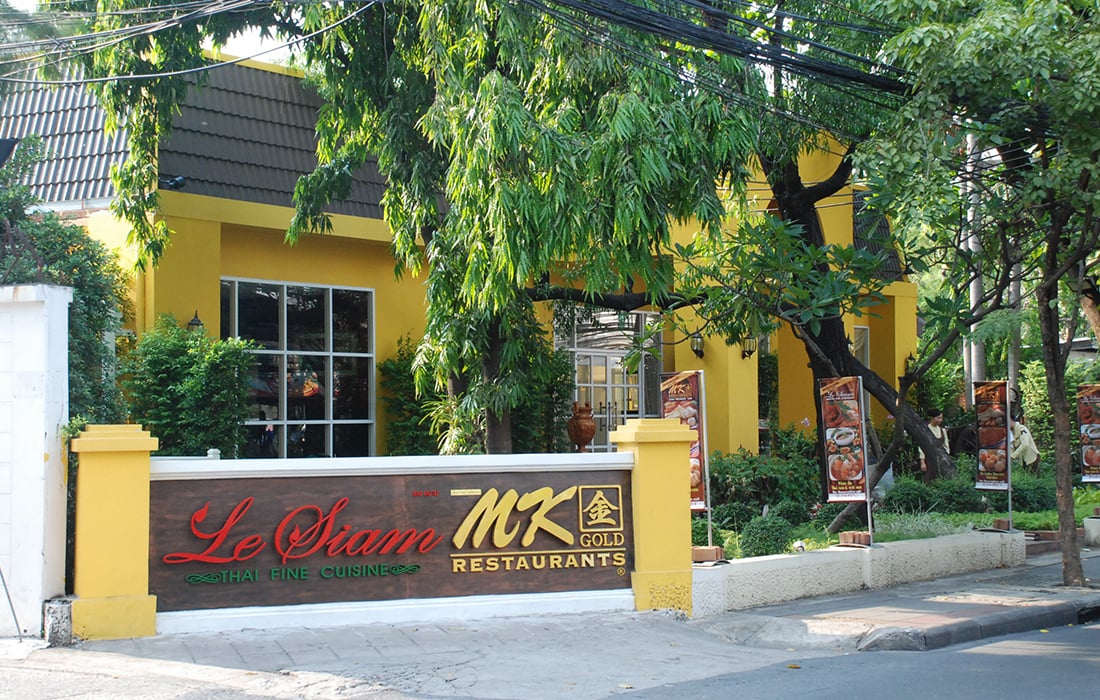 carefully selected meat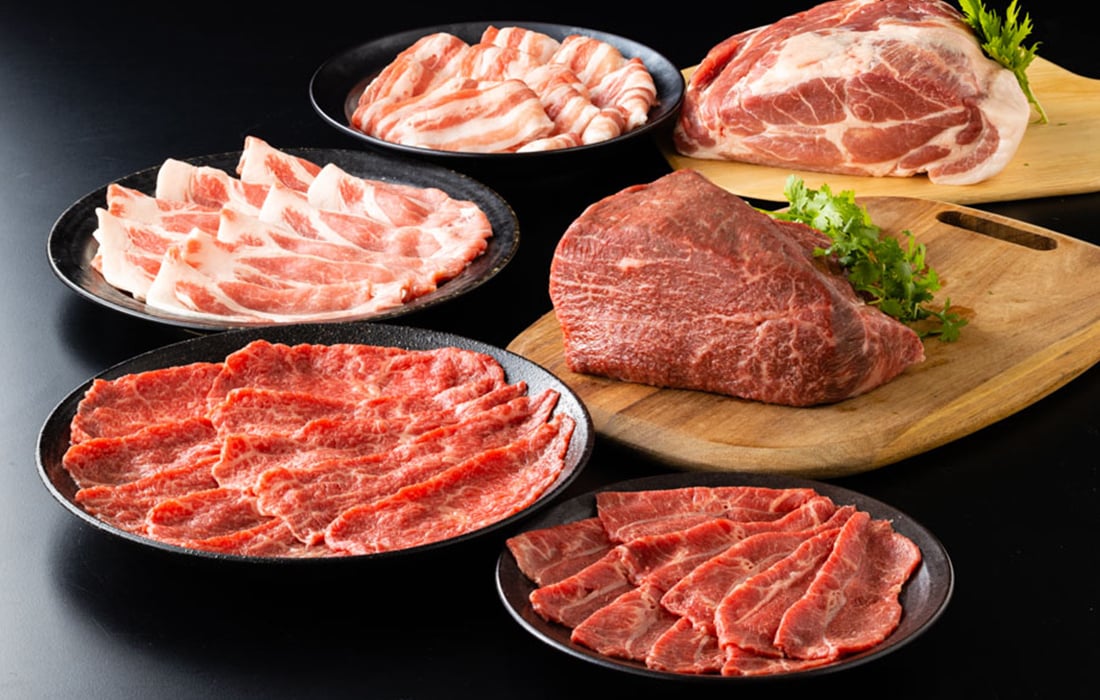 When you think of shabu-shabu, you think of meat.
MK's shabu-shabu meat uses domestic beef, black pork from Kagoshima, carefully selected Angus beef, Sangen pork, and domestic chicken.
Beef, pork, and chicken are all carefully selected for shabu-shabu.
Domestic vegetables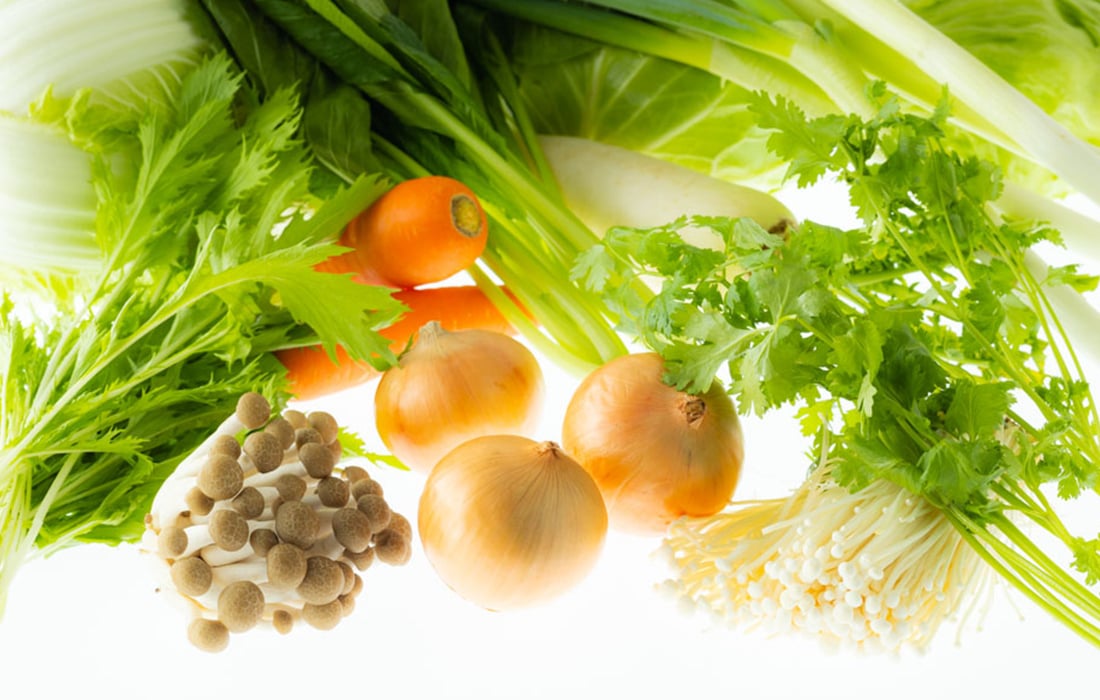 One of the charms of hot pot is that you can eat plenty of vegetables.
That's why I want to be very particular about the quality of vegetables.
With that in mind, the vegetables in the hot pot we use at MK are domestic vegetables.
We carefully select the most delicious products from producers all over the country depending on the season and type.
(Excluding baby corn and cloud ear fungus)
About shabu-shabu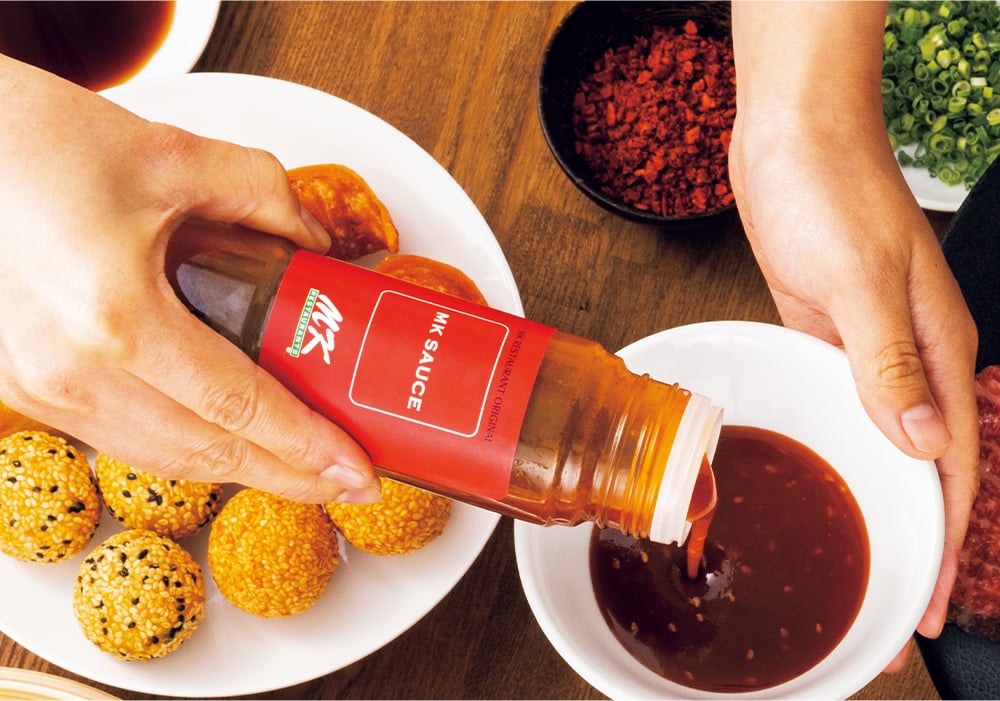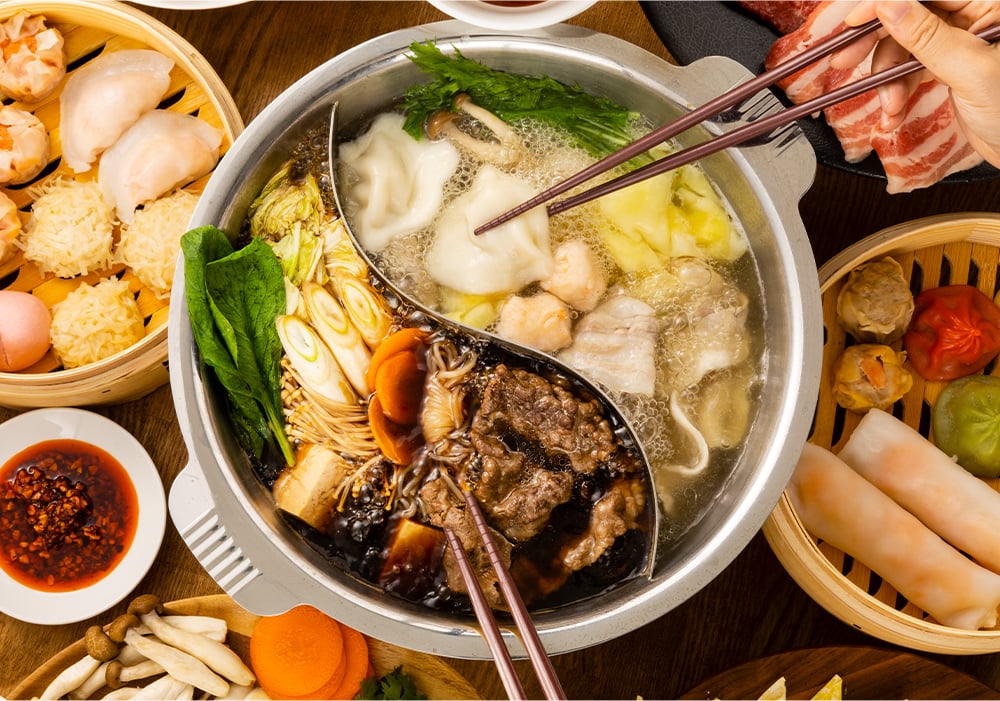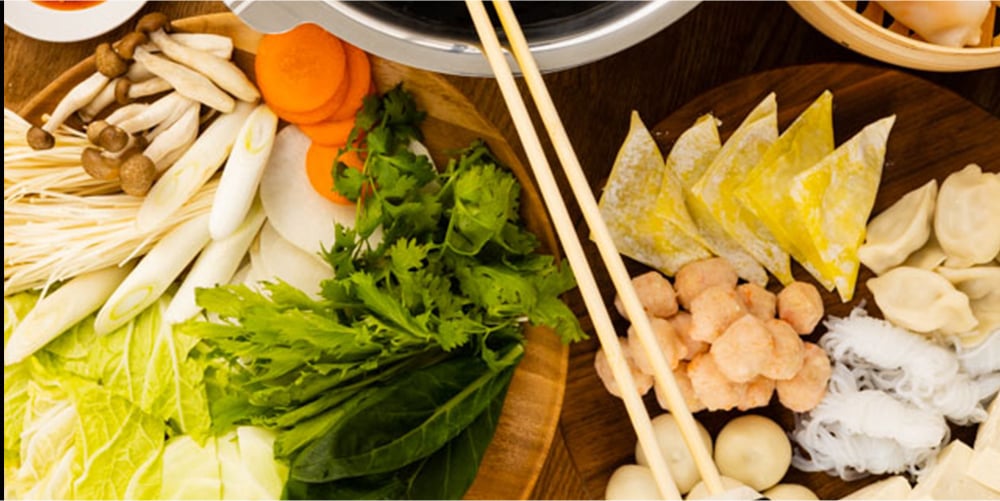 There are no rules for how to eat shabu-shabu at MK.
Choose your base soup, add your favorite ingredients such as vegetables, meat, minced meat, boiled dumplings, and enjoy with your favorite sauce.
The combinations of soups, sauces, ingredients and condiments are endless. You can enjoy various taste experiences.
You can enjoy the all-you-can-eat course without worrying about the price.
Of course, you can also order additional menus that are not included in the all-you-can-eat menu.
You can also choose a theme for each visit, such as "healthy hot pot with mainly vegetables" and "lots of meat".
Enjoy MK's shabu-shabu/taisuki with your family, friends, and colleagues.
Commitment to soup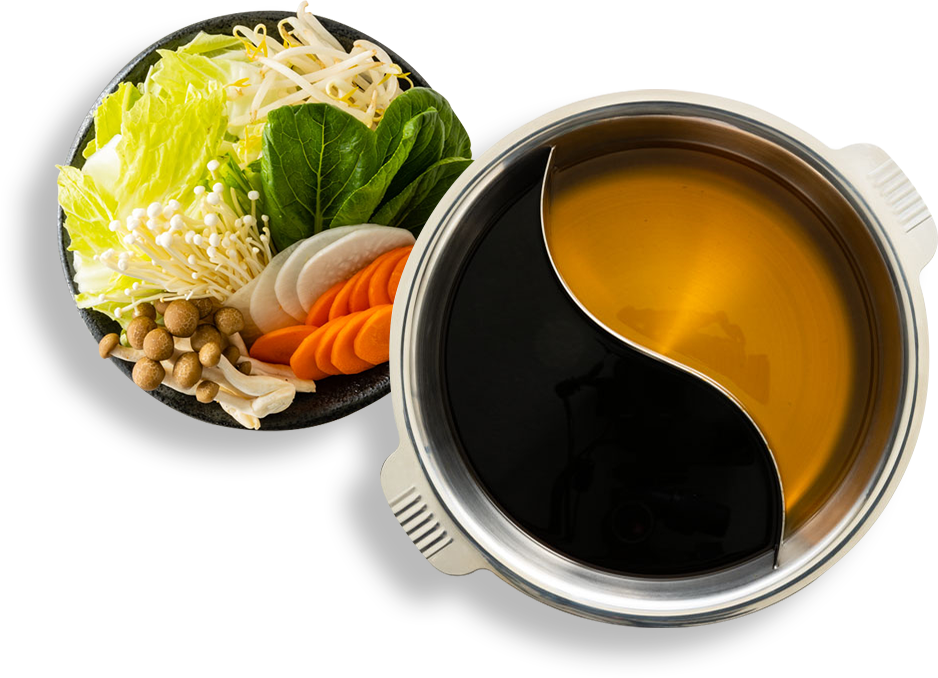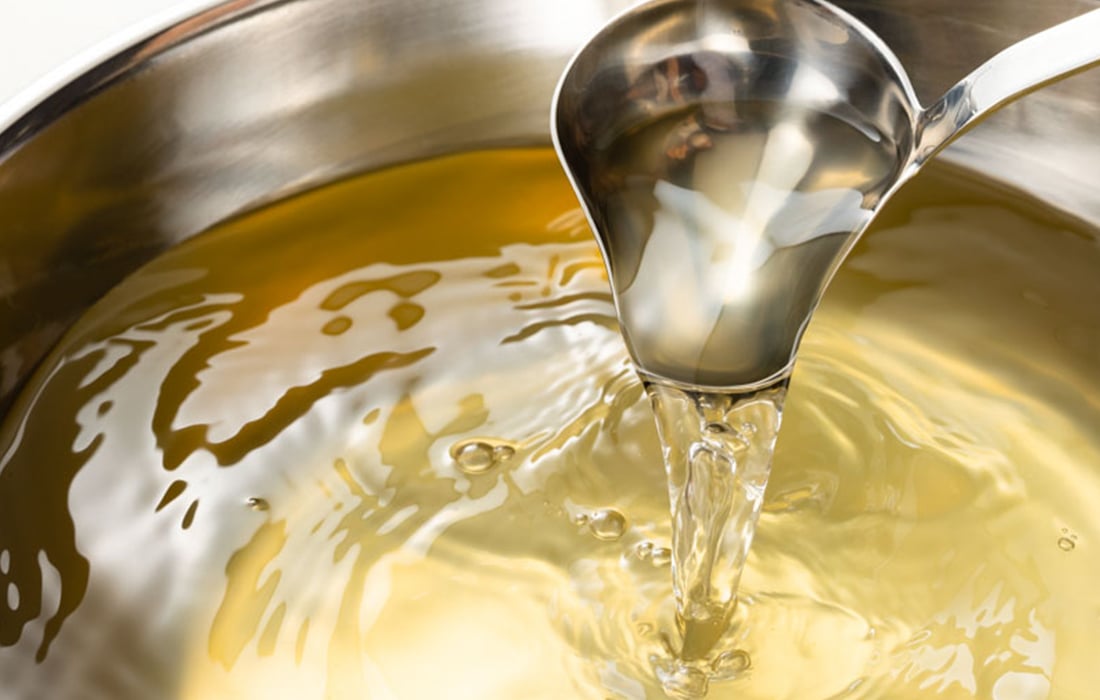 Enjoy both Japanese and ethnic styles
Please choose your favorite 2 types of soup from 5 types. For first-time customers, we recommend pairing it with our No. 1 MK original soup.
A variety of soups with umami to choose from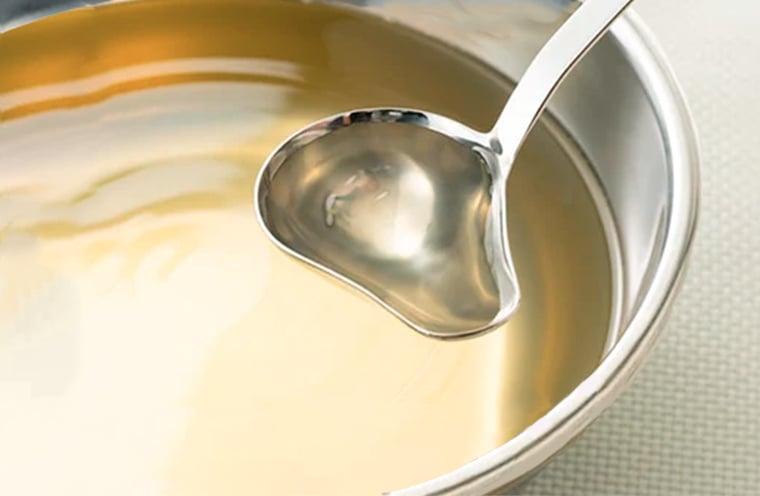 MK original soup
The gentle flavor of the chicken base goes well with any kind of ingredients.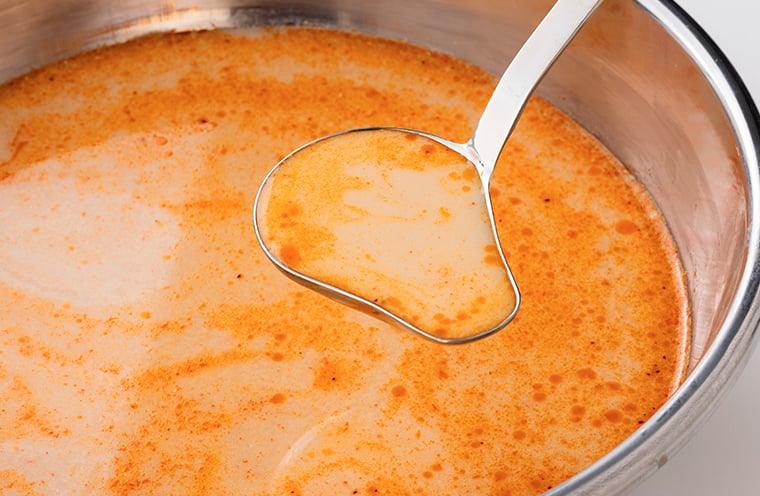 tom yum goong soup🌶
One of the 3 major soups in the world. Thai soup with appetizing acidity, aroma and spices.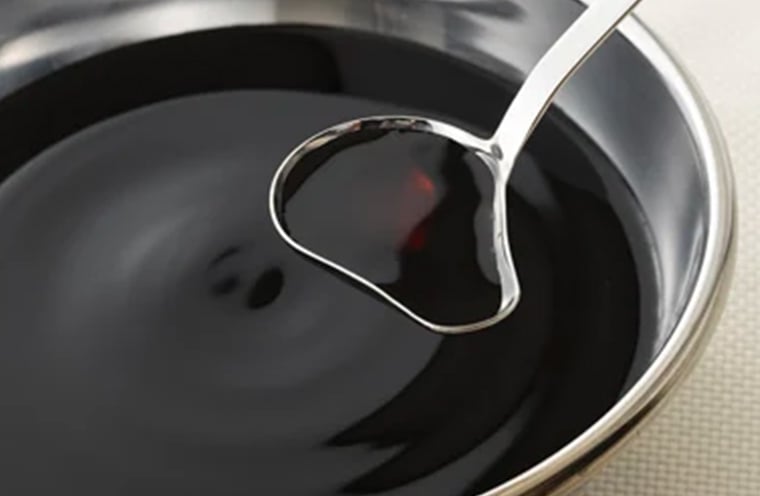 Sukiyaki soup
Aromatic and mellow sweetness is exquisite. It brings out the flavor of the ingredients.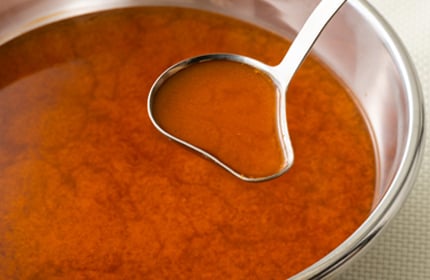 Jjigae soup🌶
The umami spreads in the depths of the rich bean sauce and the spicy spiciness of a blend of various spices such as chili peppers.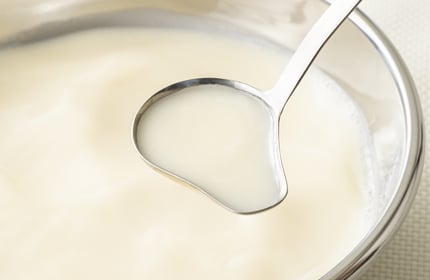 soy milk soup
A healthy soup that combines umami-rich chicken plain soup with soy milk made from 100% organic whole soybeans.
About MK Sauce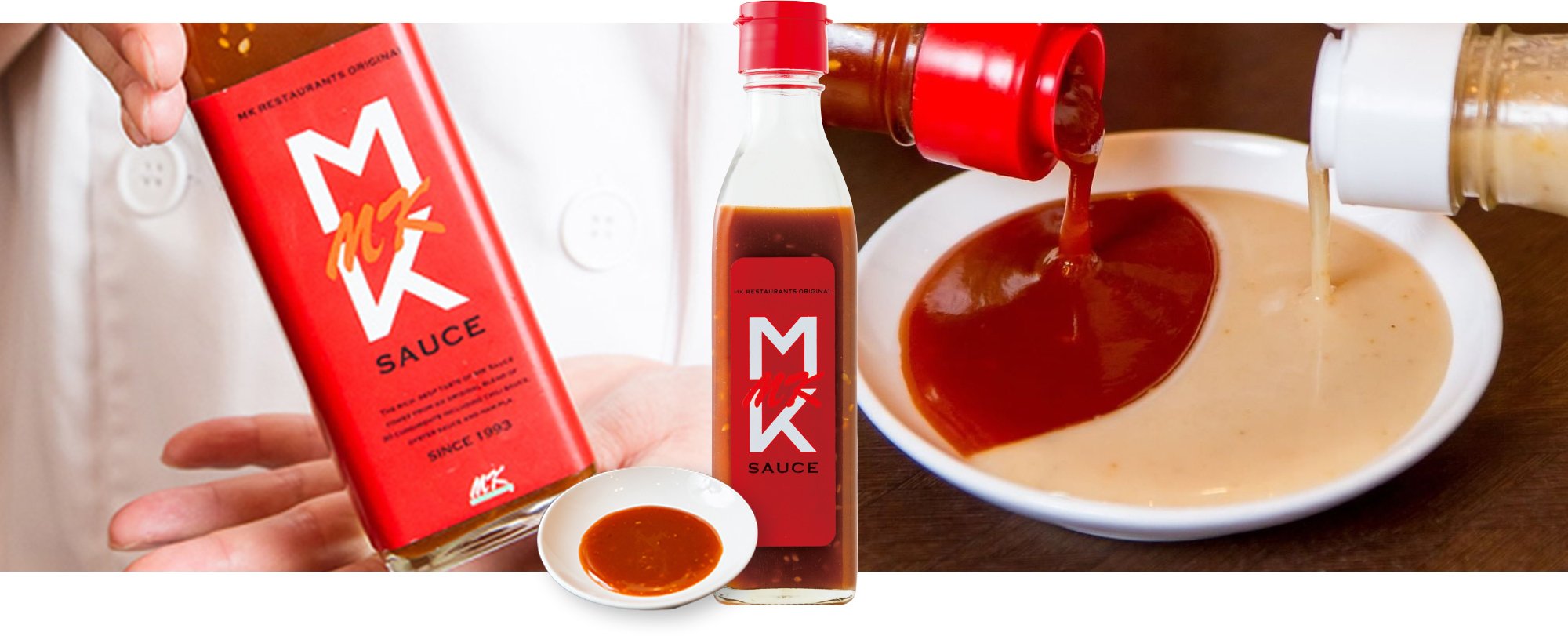 A taste you won't find anywhere else.
Please try the surprise of MK sauce once at the shop. MK sauce is indispensable for shabu-shabu at MK restaurant.
An original ethnic-flavored sauce made by blending 30 kinds of spices with chili sauce and oyster sauce, it is full of richness and umami.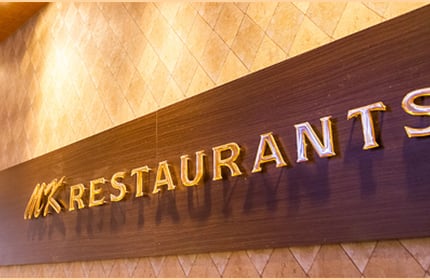 Only 3 people know the recipe
Chili sauce A secret sauce made by blending 30 kinds of spices with oyster sauce. We order directly from MK RESTAURANTS in Thailand. Because of the secret, only 3 people in the whole MK group in Thailand know how to make it.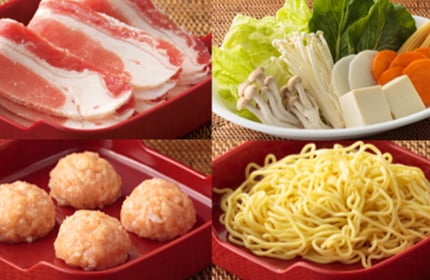 Good compatibility with all ingredients
It goes well with all kinds of ingredients, from beef and pork, Chinese cabbage, enoki mushrooms, hot pot ingredients such as bammy noodles, spring rolls, and dim sum such as seafood dumplings. Come on, think you've been deceived and try it. You will be surprised to discover new flavors.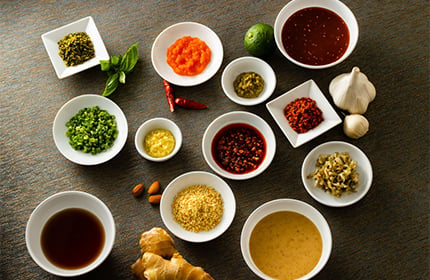 enjoy with arrangement
If you can add garlic and green chili peppers to MK sauce to your liking, you are an expert.
Commitment to Condiments and Sauce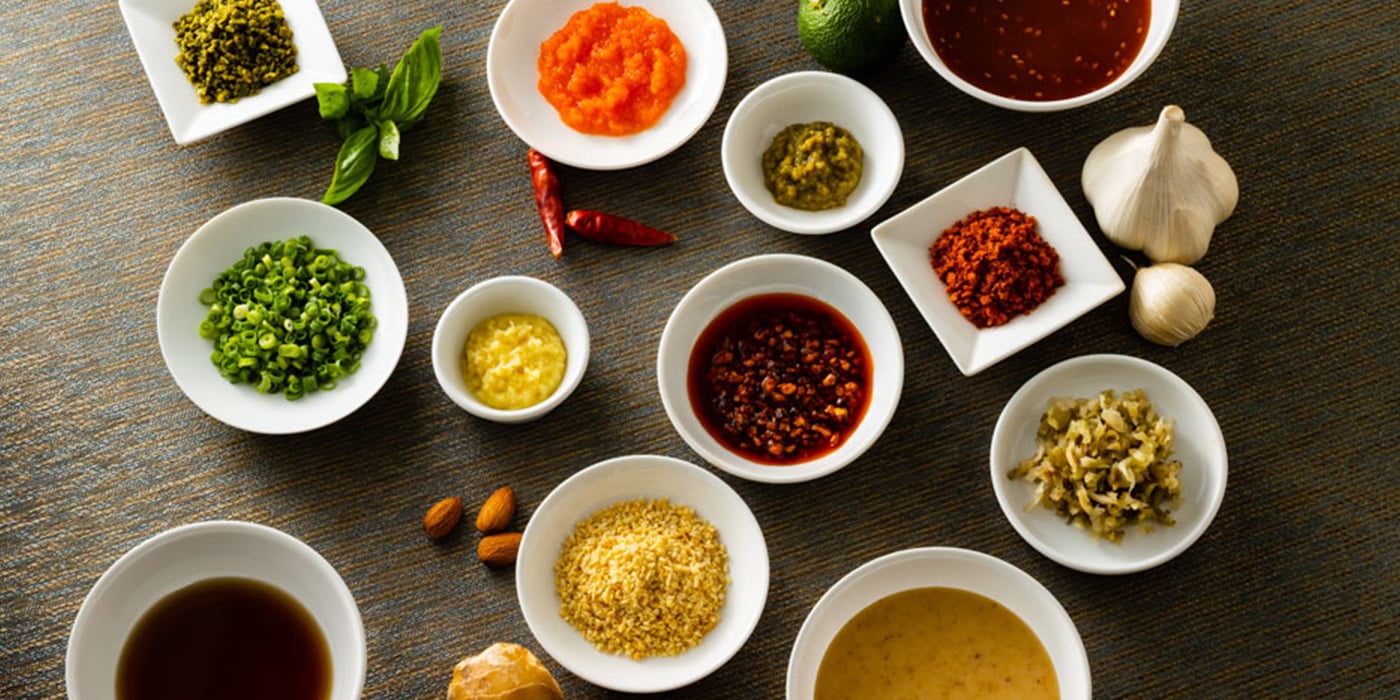 It is the presence of condiments that expands the range of enjoyment of shabu-shabu.
You can enjoy various changes in taste by combining abundant condiments and sauces.

❶MK sauce + green chili pepper
❷Sesame sauce + minced Chinese cabbage
❸Ponzu + grated maple leaves
❹MK sauce + garlic chips
❺Sesame sauce + crushed almonds + chili oil to eat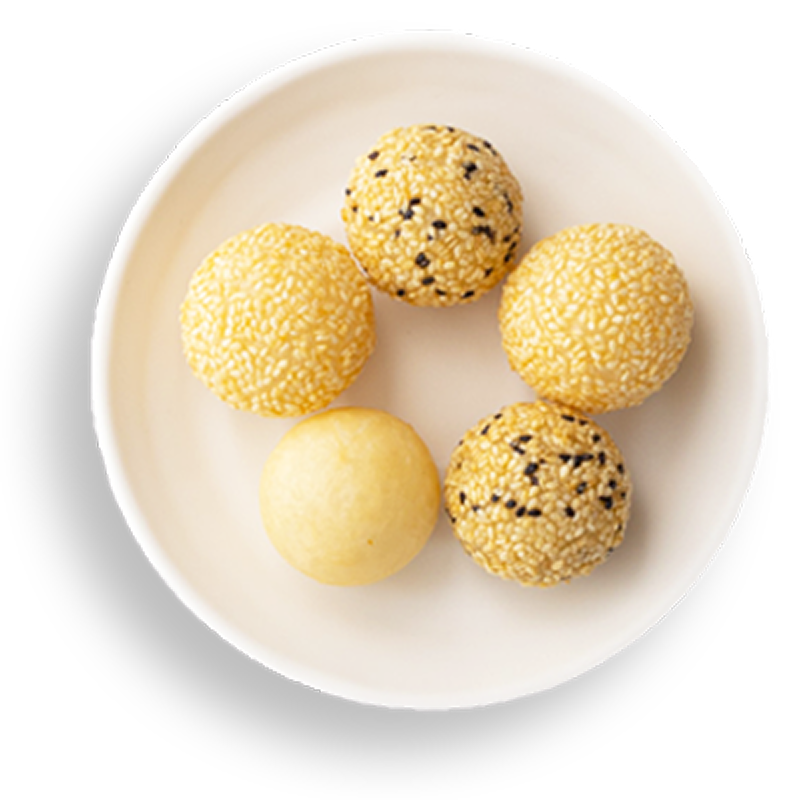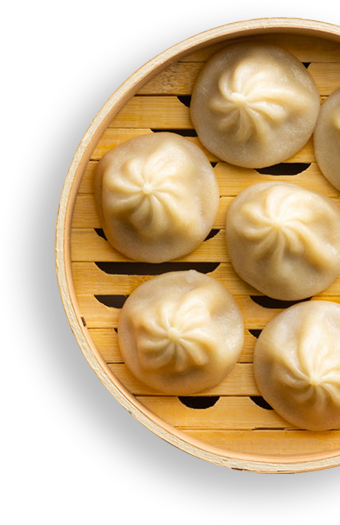 Commitment to Dim Sum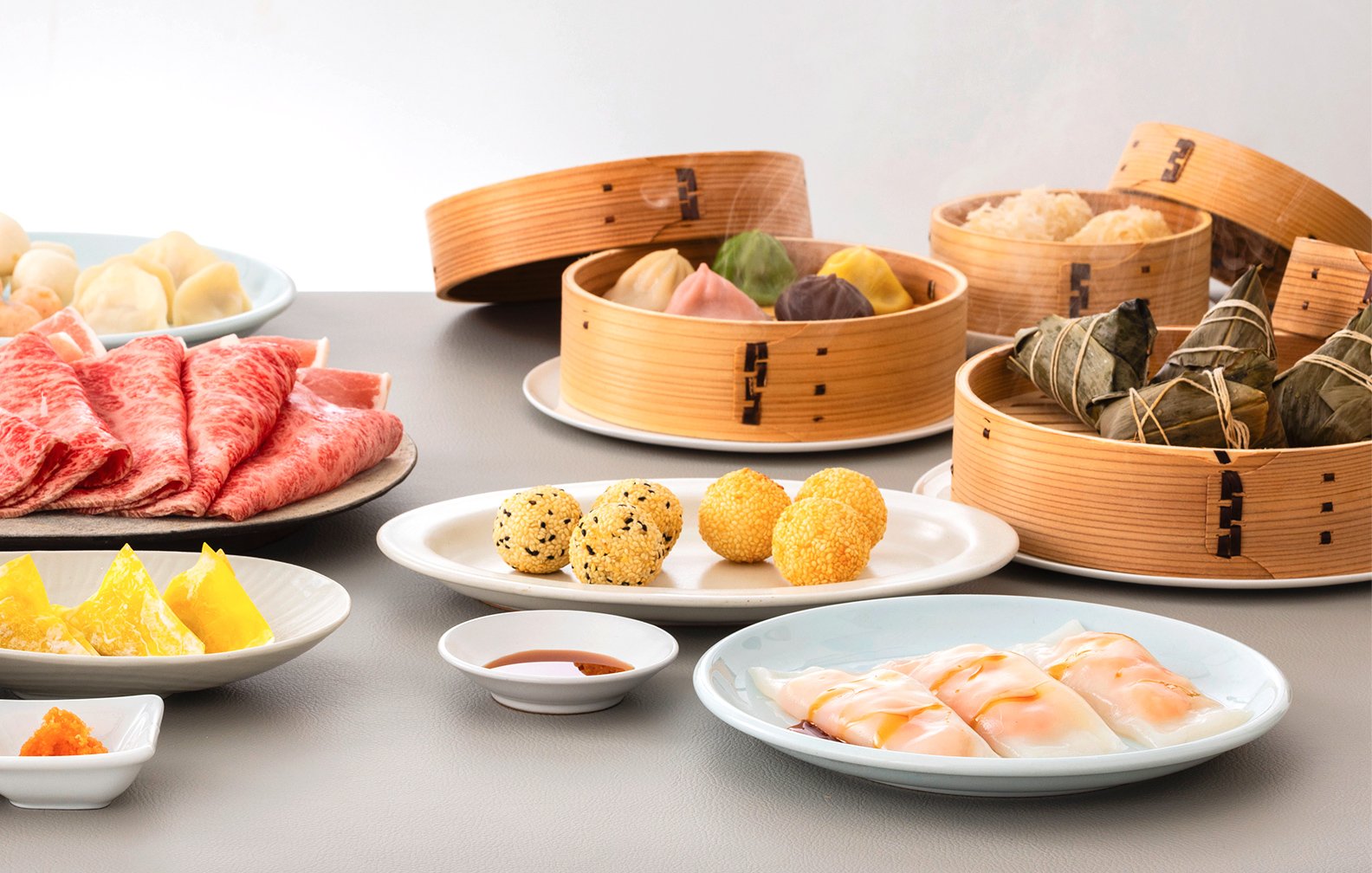 Along with "shabu-shabu" at MK restaurants, the popular menu is "authentic dim sum".
All-you-can-eat with 20 types of standard course and 30 types of premium course. This course is irresistible for dim sum lovers.
In the standard course, familiar dim sum such as colorful xiao long bao, shrimp gyoza, and sesame dumplings are served, while in the premium course, premium xiao long bao with plenty of thin-skinned soup, MK dim sum specialty cute panda buns, and rice flour batter. You can enjoy a higher-grade authentic dim sum such as shrimp cheongfan with a fun texture.
Premium Xiao long bao that you want to eat at least once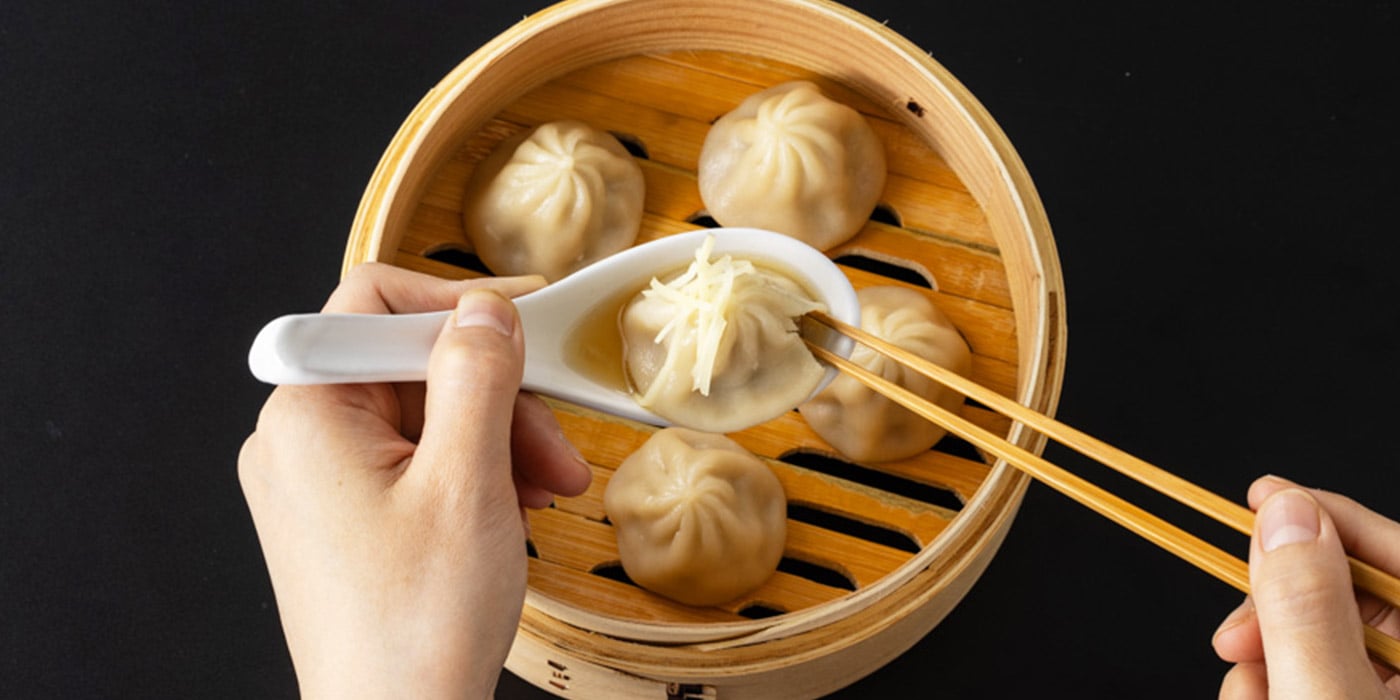 The delicious xiao long bao has a thin skin, and the overflowing soup and juicy filling spreads in your mouth. In the premium course, you can enjoy xiao long bao that is better than specialty stores.
The recommended way to eat it is to put the xiaolongbao on the renge so that the skin does not break, and eat it with ginger.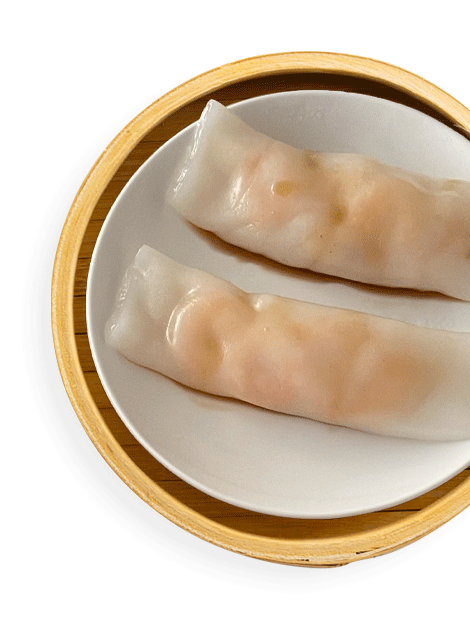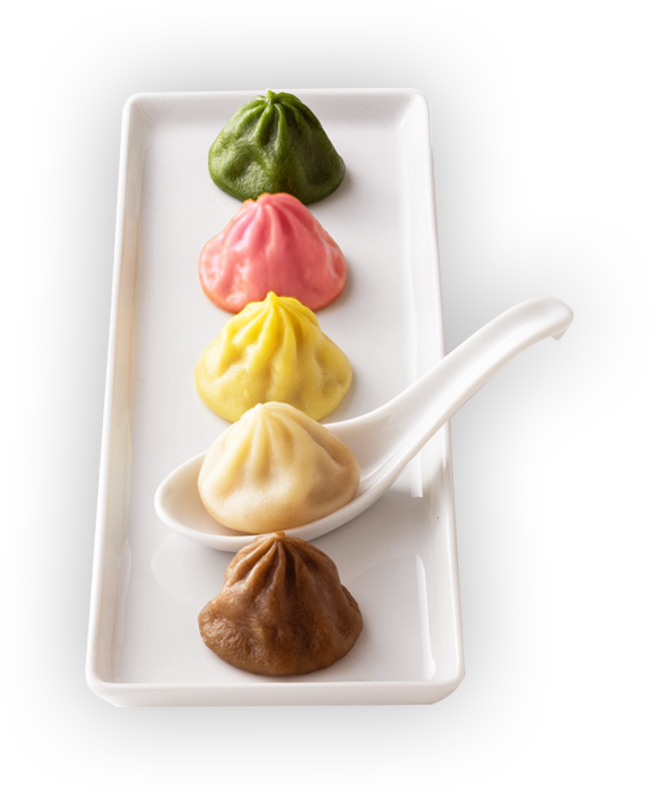 Steam with strong steam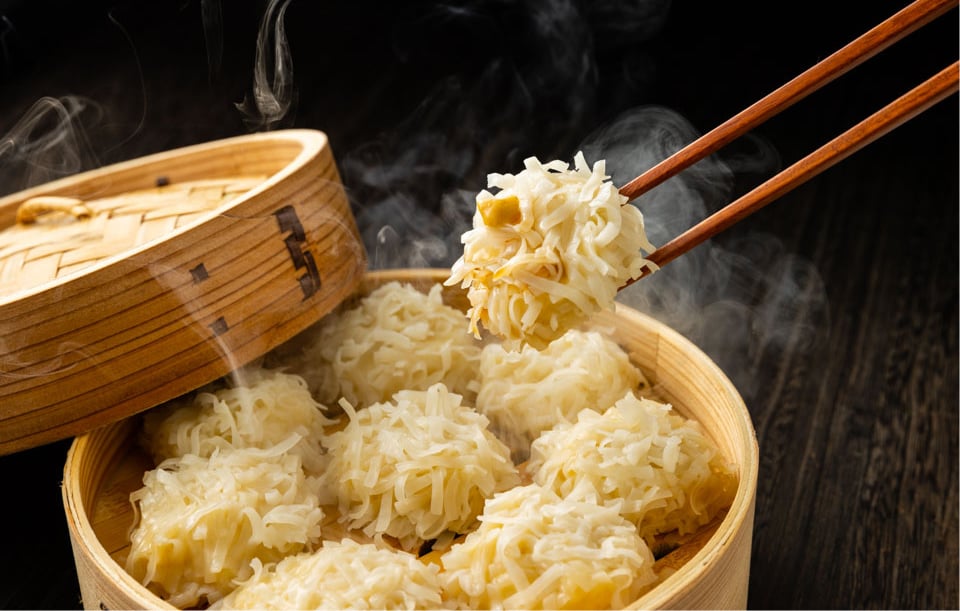 We have installed a custom steam that has been modified exclusively for MK Restaurants. Because it is steamed all at once with strong steam, the skin of Dim Sum is soft and the bean paste is juicy. In addition, the steamed domestic vegetables in the lunch set and the steamed lettuce in the premium course are steamed without losing the deliciousness and nutrition of the vegetables.
Premium dim sum special sauce, Chinese tea and Chinese beer

Depending on the dish, the sauce used for dim sum is "vinegar soy sauce" or "kozu" for premium dishes.
For drinks, we have prepared Tsingtao beer, Marika tea, and black oolong tea, so please enjoy the marriage with dim sum.